Archives by date
You are browsing the site archives by date.
October 26, 2017
GreenChem UBC is back with something new and exciting! This halloween, join us in our quest through our next event: HallowGreen (see poster attached). Here are the details: What: It is an escape room style event where teams of 5 will compete for solving a set of puzzles and tasks in minimum time (maximum […]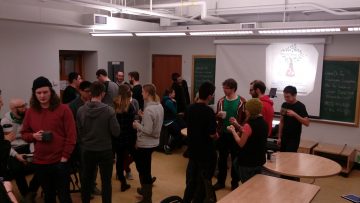 September 28, 2017
Want to win a free UBC food services gift card? Answer a simple, green chemistry related trivia question to get into a lucky draw! Join us every Thursday at 3 PM in the Graduate Lounge (D211) for the trivia fun. Click here for our previous questions and answers…
September 11, 2017
Sustainability is a prerequisite for a greener world and by coupling these concepts with science and technology, powerful tools have been created and are being used to solve climate and environment issues. On Thursday September 28th, the Suzuki Elders and GreenChemUBC will present Green Chemistry: A Way Forward, the first in their series of Sustainability […]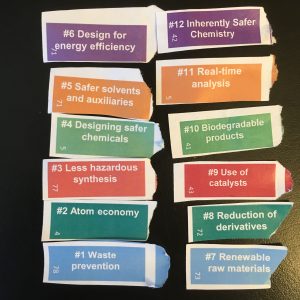 July 26, 2017
This is special event organized by GreenChem UBC to highlight the principles of green chemistry and what do you need to do is simple! 1.Find our posters on 12 principles of green chemistry – there are 12 of them! 2.Collect strips from all 12 posters and email the picture of your 12 strips to us […]
May 3, 2017
Join GCU members Love-Ese Chile and Namrata Jain  at the 100th Canadian Chemistry Conference and Exhibition! A huge thank you to Green Chemistry Initiative and GreenCentre Canada for providing Green Chemistry and Sustainability Travel Scholarships! You can find more information about the upcoming Green Chemistry Crash Course and Industry Case Study, and Career Discussion Panel and […]
May 3, 2017
The next session in our Sustainable Science Seminar series, was on Tuesday, May 2nd at 2pm in D213. We heard from Mr. Cliff Mui, who is the Vice President from Nexterra Systems Corp. in Vancouver. You can find link to his abstract here.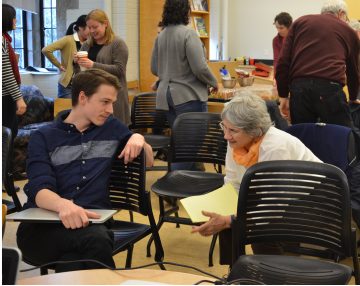 April 7, 2017
Sharing a desire to create a thriving society through the use of sustainable practices, the Suzuki Elders joined us for a morning of research highlights on work aimed at solving our climate and environmental issues. You can find more information on the visit here.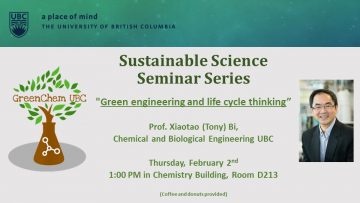 February 2, 2017
In a continuing effort to raise awareness of Green Chemistry principles through education and community engagement, we are inviting you to the first talk in our Sustainable Science Seminar series. In this series, we will bring to you a variety of researchers who are investigating a range of out-of-the-box solutions to our ecological issues. These […]